VM Links nucleus is made up of team members who have exhaustive know-how of the business from an business as well as from the other side i.e. the service provider's. This approach lets us to bring our clients a well rounded viewpoint to our work and hence create action plans that have enduring, sustainable business significance.


With reference to the know-how regards to BPO & marketing of the BPO, VM Links management has more than

As BPO markets move into the future, the growth and quantum of success would be determined by the strength & value of their end user commitment and interface progression. We @ VM Links intend to provide assistance with an undaunted assurance to quality business.

Shine with VM Links!

Philosophy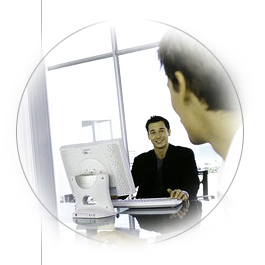 We, at VM Links treat every client relationship as a business partnership. Our approach is focused towards.
1.Understanding your strategic business objectives.
2. Creating customized outsourced consumer-interaction models.
3. Implementing and managing these to deliver maximum returns on investment.
4. Evolving the program mix over time in sync with the changing strategic business objectives.
We, at VM Links do not believe in a one-size-fits-all approach. Instead, we work towards offering the best program mix - overcoming challenges in terms of technology , geography or operating model.


Our services
Our services span across board, and embrace all necessary technology platforms. We create a versatile, dynamic mix of services that will address your needs and will also be flexible enough to upgrade or modify over time.
End-to-end Solutions
– We provide solutions and services across all elements that go into customer interaction
- Infrastructure – Set up
- Manpower – Hiring, Training and Managing
- Technology - Leveraging technology to work for you
- Mobile and web based solutions
- Database Management & Analytics – Processing & Mining Expertise
Customised Consumer Interaction Plans
– Depending upon your organisation's needs and costs; we will create a plan that will bring you high efficiency. We provide the flexibility to include as many touch point media as the company requires – email, mobile, internet .
Range of Options
– Customer touchpoints vary across businesses like telecom, financial services or retail.At VM Links, we understand all facets of consumer interaction across these businesses and this makes us a one-stop solution provider for your consumer-interaction needs.
Integrated/Unified Plan
– The ability to unify the multitude of consumer touchpoint processes and media leads to a program that is integrated and intelligent. This enables creation of a high-quality database, which in turn is a strategic asset for any business.
Elements
The key areas that VM Links focuses on
With increasing customer contact activity conducted by businesses, the scale brings in inefficiencies. Businesses face challenges on fronts like.
Single view of the business
Reporting
Database management & intelligence
Runnning automated program upsell / cross -sell programs
The prohibitive costs of centralizing and making the model efficient breed below average efficieny and regulatory risks like 'DNC'.
VM Links has now created a 'hub n spoke' technology and database management solution on a cost effective model to enable the following
Centalized database management
Automated DNC management
Unified platform & standard reporting
Real time availability of data to facilitate decision making