What We Do
We buy and sell merchants fabric and textile, software, chemicals material and building construction around the world.
The quality of our cotton and textile is to be secured by constant control of our team of experts.
We have to build best network connections to all major ports. Morever, joint operations in the CIS rail freight and our vendors warehouses in Riga, Illichevsk, Bandar abbas, chop and brest provide the most efficient links to Europe and the rest of the world.
Brief history of the company
Vineet Enterprises, an existing trading company is a recognized "Trading House" engaged in reselling of imported goods i.e. textiles, garments, dyes and chemicals, pharmaceuticals and engineering goods. The company also intends to be in building housing projects (construction) in the domestic market.
Vineet enterprises was incorporated in 2009.
Vineet Enterprises was initially set up to promote re-sale of imported engineering items including bicycles, diesel engines, agricultural implements and spares parts. The company has subsequently diversified into the trading of textiles, garments, dyes and chemicals, pharmaceuticals, etc. over a year now, the company has developed a base of international affiliates and has set up a network of associates in several countries.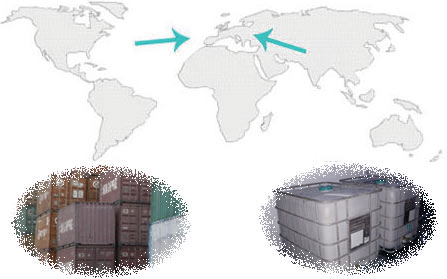 Import:
Vineet Enterprises import operations would be divided into four divisions viz
Textiles ( Including fabrics, Polyster texturised yarns; made-ups readymade garments, etc)


Chemicals (Dyes and intermediates, Pharmaceuticals)


Engineering ( Including custom made forging etc.)
Global Tendering for Projects (infrastructure and construction projects)
Besides undertaking merchant imports, Vineet Enterprises will also actively engage in procuring raw materials and getting them coveted in other units/manufacturers. This would be particularly prevalent in engineering and textile divisions which would together constitute bulk of its turnover.
Vineet Enterprises also expects to foray as a bulk indenter of fabrics in the domestic market. The company intends to procure sole selling ( as agents in India) for fabrics from various reputed spinners of Taiwan, Korea and Indonesia. Company intends to supply fabrics to most of the indigenous consumers. Thus, gaining experience in trading and dealing in fabrics industry.
Export:
Vineet Enterprises looks forward to pioneer as a company to start export of texturised yarns from India, In the next three years; it intends to export to various countries like Vietnam, Sri Lanka, Bangladesh, Singapore, Afghanistan, Erstwhile U.S.S.R, U.K. and Egypt etc.
As an Importer/Exporter, we would have to be able to achieve confidence of our buyers, by providing them the quality products at reasonable rate and best quality.
Vineet Enterprises plans to enter mass housing projects in and around Mumbai, delhi, Hyderabad, Chennai, the projects target the middle class (which constitue the major Indian markets).
Business Continuity and assurance Plan
Though the company does not have any manufacturing base of its own, it intends to purchase raw materials under advances license and supervises the processing of goods in the plants of its processors. Vineet Enterprises plans to acquire experience related to manufacturing, construction by deputing its personnel to the plants of its processors to ensure quality and reliability of output and adherence to time schedule.